JAM CITY(Netmarble) Champions Ascension
Prime Eternal Grade NFT Presale Event.
You have to do both in order to get a higher chance of winning!

1. Apply for the whitelist NFT through Discord (2,000 people in total)

Although the quantity is small, NFT can be obtained through efforts such as chatroom.
(You can level up through chatting.)

I wrote the details of how to participate in the ▼ Discord by attaching a picture to the bottom.▼

https://discord.gg/qbnqMaje3u
2. Apply for NFT through Twitter follow. (A total of 7,500 people will be selected)

You just have to wait after following all of them. You can earn an additional point every 17 hours.

You have to completely leave it up to chance. ▼Link▼

https://wn.nr/X3tr3E
---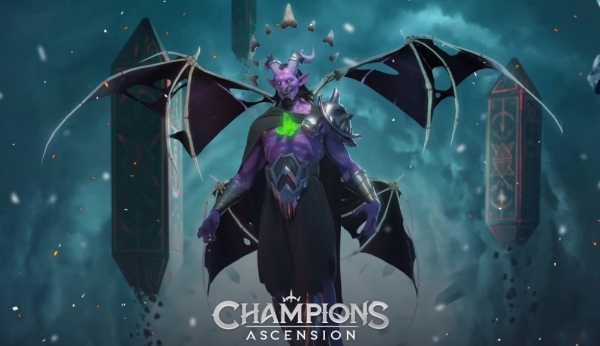 PLAY TO EARN

The era has come when people who are good at games earn better.

You may not know P2E, but you may have heard of Exy Infinity once.

EXY is like a flash game made by a Vietnamese startup company.

Currently, it has become a huge dinosaur with a market capitalization of 12 trillion won.

(5th place in the market capitalization of all game companies)

Like this, the P2E game market, which has endless future value,

Up until now, start-up companies have preoccupied by now...




Then, the question.

What if a huge game company decides to enter the P2E game market?
Champions Ascension

In this game, there's a battle between players through character NFT.

It is a game that grows through PVE and production activities through land.

Although the developers didn't mention the land in detail,
Character attributes include water, fire, darkness, and light.
It is said that each of them will be released as a strategic PVP game in their mutual relationship.


In addition, it can be seen from the video that there are quite a few action elements added.
The appearance of the characters reminds me of LOL (League of Legends).



*In fact, playing P2E games like this is not just fun.
Like EXY Infinity did, in this masterpiece game,

If you can get the privilege to participate first,
I can tell you that it's like holding a pension lottery.
Exy Infinity is also said to have earned hundreds of millions to billions of won every month.
Is there anything that I can't do because it's Champions Ascension?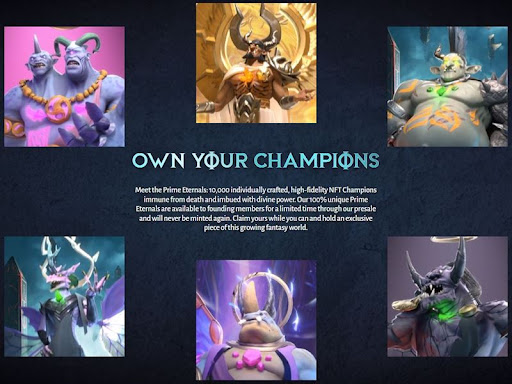 investment point for looking forward to Champions Ascension

The company that releases the above game is Jam City in North America.

Oh... Jam City? What is that? I've never heard of this company.

Don't say anything upsetting.

The parent company is as many as Netmarble, and JP Morgan is included among the numerous investment companies.

The fact that there are 900 developers alone and that they have a significant position in North America!

*JP Morgan invested 770 billion won.

The masterpiece P2E games that we know...

From investment companies such as Anymoca brand and Hashed,

It is said to receive at most tens of billions of investment.

If it becomes known that they invested,

There are numerous precedents in which the game market capitalization also jumped to the ceiling.

So far, the P2E game market has become a game board

A giant dinosaur called Netmarble jumped in.

No one will ignore the power of publishing.

(That's why JP Morgan invested so quickly...)
Extremely early project, excellent outlook.
Currently, 7500 Prime Eternal NFTs + 2,000 NFTs through Discord = 9,500 total.
Of these, it is said that only 250 out of 2,000 NFT distributions were distributed through discords.

In addition, game companies will talk about this privilege,
Prime Eternal will be classified as the highest level in the game.
I promised that there would be no higher grades in the future!

*The price of NFT was lower than the price of the white list presale.
Never existed in history.
---
How to apply for Whitelist NFT through Discord


1. Enter the Discord link and enter the Champions Ascension Discord room.

Click 'Server-Rules' as shown in the picture below.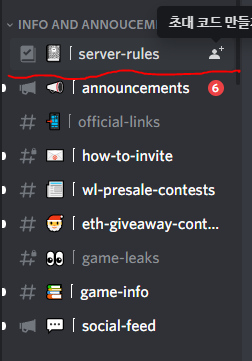 2. If you click Server-Rules, you will do a simple test to see if it is a bot or a real person.
'You have to complete a few more steps before you start the conversation.'
3. After the test, a robot named PRIMO

"Please respond to this message to become a member."

React and You can click any icon. The number doesn't matter.

4. Start leveling up in chat rooms belonging to your country.

*If you chat a lot with people, your level goes up to community contribution.

The level tells you what my level is when entering '/RANK' in the ranking menu.

Currently, there are two whitelist methods.

One. If you achieve level 15 or higher, how to whitelist through a lottery.

Two. Method of achieving level 5 and inviting 10 discord people.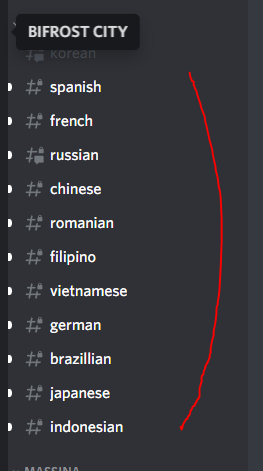 It is unusual for a large game company to enter the P2E market.
Netmarble is one of the largest game companies in Korea,
and look forward to what abilities they will show in the future.
It will make me and you rich!